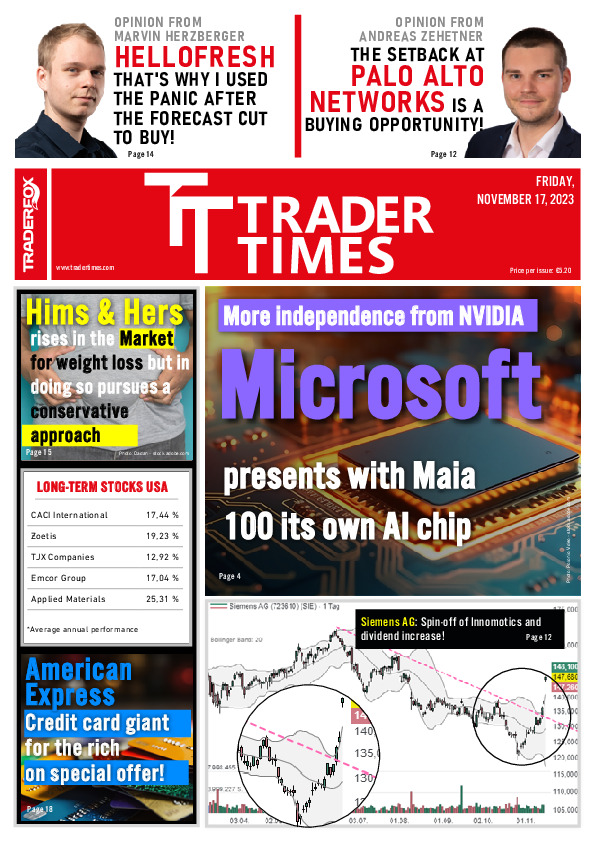 Subscribe Now
Hims & Hers enters the weight loss market, but takes a conservative approach
The new platform has now launched just in time for New Year's resolutions, but relies on generics rather than the very popular GLP-1 drugs.
Hims & Hers announced in August that it would enter the weight loss market by the end of the year. The company's new weight management program has been in research and development for over a year. Now it could be launched this week, but instead of prescribing Ozempic and Wegovy, the telemedicine company will take a conservative approach and instead focus on a range of generics, nutritional benefits and behavioral health through its mobile app.
On the definition of "generics," Dudum told Fox Business that there's a wide range of drugs that have been on the market for nearly two decades, as opposed to the new weight-loss drugs that are coming to market now. " So our goal is to take these drugs that have been around for a long time and give you access to them at affordable prices and hopefully get good results," he explained.
Telemedicine company doesn't rule out popular weight loss drugs altogether
Unlike other companies that have introduced GLP-1s, Dudum said Hims & Hers is trying to be "respectful" to consumers. The discovery of GLP-1 drugs is a breakthrough for mankind, as they allow for weight loss of up to 15-20%, but are comparatively new and under-researched. The studies have only been available for nine or 12 months. Miracle drugs do not come without side effects. Patients complain of side effects, the UK is already investigating reports of suicidal thoughts after taking them, and the need for lifelong injections is a concern, no matter who pays the cost.
However, Hims & Hers places great emphasis on trust and wants to ensure that everything offered on their platforms is reliable, affordable and tried and tested. Even if weight loss drugs are 100% safe, fighting the obesity epidemic is not as simple as prescribing a pill. Pharmaceuticals are a promising part of the solution, but freely dispensing drugs (with or without a prescription) risks replacing the role of proper nutrition and appropriate exercise. For this reason, Hims & Hers takes a more holistic approach and also focuses on behavioral health. Personalized medical prescriptions as well as diet and behavior modification plans are therefore part of the treatment method.
What does Hims & Hers offer in the field of weight loss?
The company focuses primarily on proven generics. The company offers customers medications that treat the underlying factors of weight gain such as metabolic disorders, insulin resistance, excessive eating habits, depression and more. For example, metformin is offered, which helps to lower blood sugar levels and reduce appetite. This affects the way the body deals with insulin. This has been shown to promote weight loss as the appetite receptors in the brain are stimulated. The product portfolio also includes topiramate, which has been shown to reduce body fat mass. In a clinical study, participants lost 7 % of their initial body weight after 60 weeks, as the drug helps to curb appetite. Vitamin B-12, an important nutrient for human health, is said to protect against B-12 deficiency when taking metformin.
Dudum emphasized that the reported side effects of GLP-1 are worrying for some consumers, in addition he also pointed out problems in the supply chain. Still, the Hims & Hers CEO doesn't seem to be completely ruling out the popular weight loss drugs, and probably for good reason. Some analysts believe the weight-loss drug market could be worth $100 billion by 2030, thanks in large part to drugs like Ozempic and Wegovy. New data from Novo Nordisk also shows that the FDA-approved weight-loss drug Wegovy also reduces the risk of heart attacks and strokes. Demand will therefore remain high and continue to drive Hims & Hers' business in the future.
Want to keep reading?
You can find the entire story in The Trader Times. Get a 4-week trial subscription now and access the entire archive!